About Us
The Workroom Pro is a unique Soft Furnishings Software, developed specifically for the needs of drapery workrooms. The Workroom Pro software is user-friendly, intuitive, and easy to navigate, making it accessible to both seasoned professionals and newcomers to the industry. It is designed to streamline your business operations and increase your productivity. It's a simple to use software designed for a very complicated industry.
The Workroom Pro was built by industry professionals for the soft furnishings and workroom industry. Truth be told, it was conceived out of frustration. Sue Parten owned and operated a drapery workroom for 30+ years and was hoping to find a software solution on the market. There wasn't one so she decided to build it.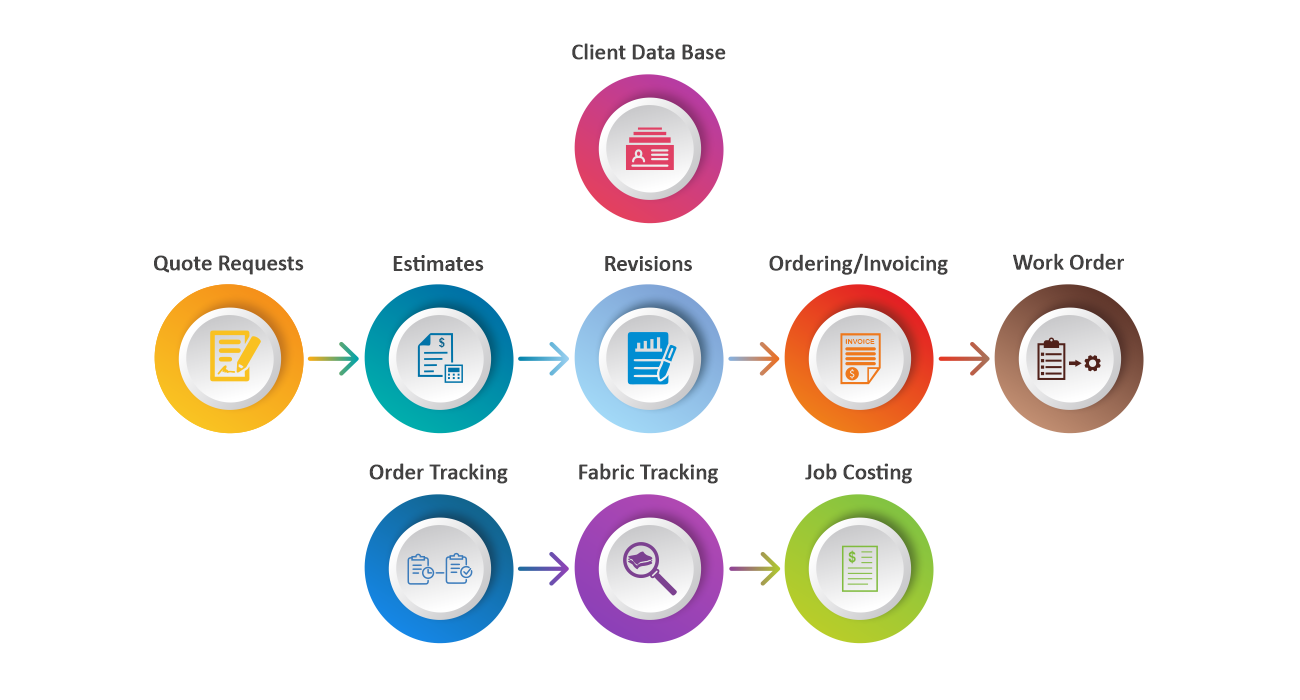 Streamline your System with less data entry and errors ​
What Our Customers Are Saying...
Melissa Conners
Drapery Estimator
"I love the Workroom Pro for my estimating requirements! It turns a long meandering quote request by email into a succinct form that allows me to quote every aspect that affects the price quickly, saving me so much time. It also reminds the customer which details I need to price right the first time; plus, it allows them to upload diagrams, keeping all details in one place. That one editable document follows the process from quote to order, no matter how many changes the designer makes to the original quote, and I have every detail before me with each update. It makes my job so much easier!"
Abigail
Interior Designer/Owner
Great job on getting it all automated!
Heather
Interior Designer/Owner
I love the new system. It seems really straight forward and user friendly! I really don't have any questions on how to use it. I am pretty familiar with how to download pictures for the fabric and treatment section as well. I can hardly wait to submit an order. 😊
Jalen
Interior Designer/Owner
Your website is fantastic and very informative. I want to set up a time to meet you and set up an account with you because I know I will use you on some upcoming projects.
Karen
Interior Designer
Love the website and quote system!
Beth J's
Inspired Spaces
This software cut out an extra step for me, as the Designer, and my workroom. I always created a quote request for the workroom. Once I got the order, I had to create a work order. This allows for everything to be in one place, streamlined. No more transferring numbers and information. It's all in one place for the designer and the workroom. Excellent software! Every workroom should be using this!